There's something very wrong with this wiki's theme; IT'S NOTHING LIKE AEMH!. The whole lime green-blue color scheme doesn't tie in with the series itself. Just look at the logo below: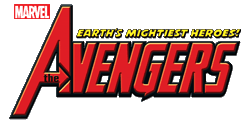 Do you see any resemblance to that in the wiki theme? Therefore I have begun a vote on this blog's comments, whether or not we should change the theme. We'll give it more colors from the logo: red, yellow, but keep the current blue. So vote below!
--User:Feey1|Speak to me! 00:01, October 24, 2012 (UTC)
UPDATE: If no one speaks up against this soon, I will update the theme anyways!
Ad blocker interference detected!
Wikia is a free-to-use site that makes money from advertising. We have a modified experience for viewers using ad blockers

Wikia is not accessible if you've made further modifications. Remove the custom ad blocker rule(s) and the page will load as expected.