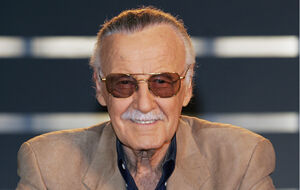 Stan Lee
is one of the two co-executive producers of the Avengers Earth's Mightiest Heroes series.
He is one of the oldest producers in the Marvel comics and studios and one of other producers making cameo appearances in movies and series.
He also helped in making events from the Marvel Universe come together in one animated series.
Ad blocker interference detected!
Wikia is a free-to-use site that makes money from advertising. We have a modified experience for viewers using ad blockers

Wikia is not accessible if you've made further modifications. Remove the custom ad blocker rule(s) and the page will load as expected.