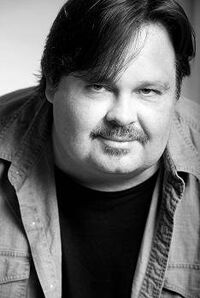 Eric Loomis has been working mostly in TV/Radio commercials. He played in a lot of movies like Command and Conquer 4: Tiberian Twilight, the Iron Man 2 video game as Tony Stark/Iron Man, and a soon to be released Top Secret video game. He was also the voice of Snake Oiler for the Speed Racer Mattel Toys, as well as being considered for roles in projects for Disney, Nickelodeon, and Hasbro.
Roles
External links
Ad blocker interference detected!
Wikia is a free-to-use site that makes money from advertising. We have a modified experience for viewers using ad blockers

Wikia is not accessible if you've made further modifications. Remove the custom ad blocker rule(s) and the page will load as expected.