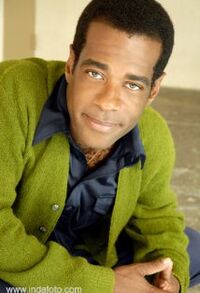 Alex Désert (born July 18, 1968) is an American actor and musician most known for his roles in the TV series The Flash, Becker, and Boy Meets World. He is also a founding member of Los Angeles-based ska band Hepcat.
Roles
External links
Ad blocker interference detected!
Wikia is a free-to-use site that makes money from advertising. We have a modified experience for viewers using ad blockers

Wikia is not accessible if you've made further modifications. Remove the custom ad blocker rule(s) and the page will load as expected.